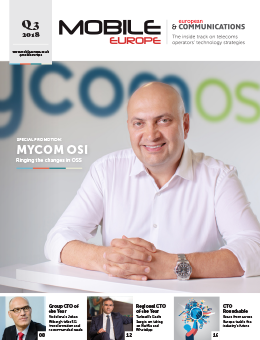 Mobile Europe interview with Payam Taaghol, CEO, MYCOM OSI
Originally printed as a front cover profile in Mobile Europe Magazine & European Communications Q3 2018, click here to read the magazine.
MYCOM OSI: Ringing the changes in OSS
2018 is proving a busy year for MYCOM OSI, as the global CSP community wakes up to the instrumental role cloud-based service quality assurance can play in realising autonomic networks.
The more ambitious CSPs' plans, the more critical it is that they can support the QoE with a light and eventually no operational touch – tracking everything in one place, and leaning on the latest technology to enable predictive analytics, automation and self-learning.
In this exclusive interview with Mobile Europe and European Communications, Payam Taaghol, MYCOM OSI's CEO, sets out his vision and describes the transformations his company has already made possible.
Read More